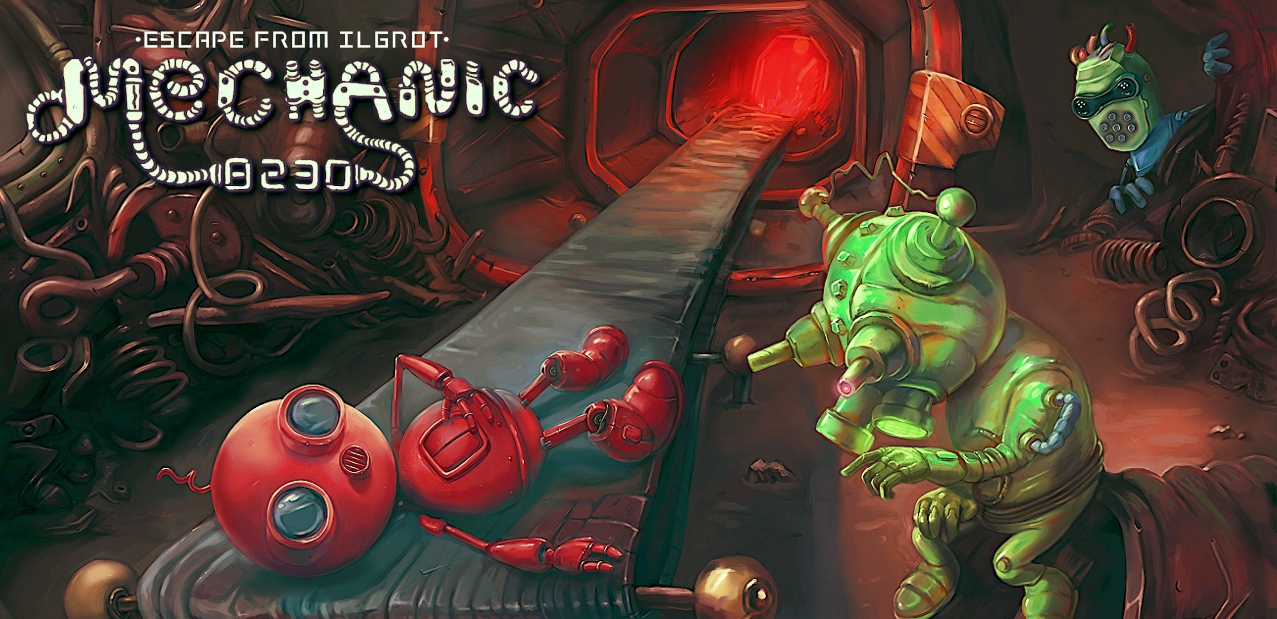 Mechanic 8230: Escape from Ilgrot
[27/07/2020] Mechanic 8230 — Alpha v1.0.1
---
Available Alpha v1.0.1: nudiventra.itch.io/mechanic8230. Fixed Alpha 1.0.0 bugs where possible and take into account your tips and opinions.
Updates:
— Added display of a character entering the room in the form of a shadow (in cases when the door is frontal. (Idea by Alexo Mandini);
— A hint that appears at the beginning of the game, informing the player that he can only hold one object in his hand. ( Tip from Airat Muhametdinov);
— Changed some puzzles in the first level and added sounds of "events" (these changes are implemented based on Exooman advices);
— In the main menu in the settings added the option to enable dubbing, taking into account the selected language (not recommended to use because of poor quality, and moreover, it works only in first level);
— Some animations have been finalized;
— Fixed many bugs found as a result of testing (from what we did);
— Added sounds for confirmation when you successfully use an item(Suggestions from RichSG).
Thank you all for playing the game and writing your opinion about it!
Files
mechanic_8230-demo_alpha_v1.0.1_win64.zip
242 MB
Jul 26, 2020
Get Mechanic 8230: Escape from Ilgrot