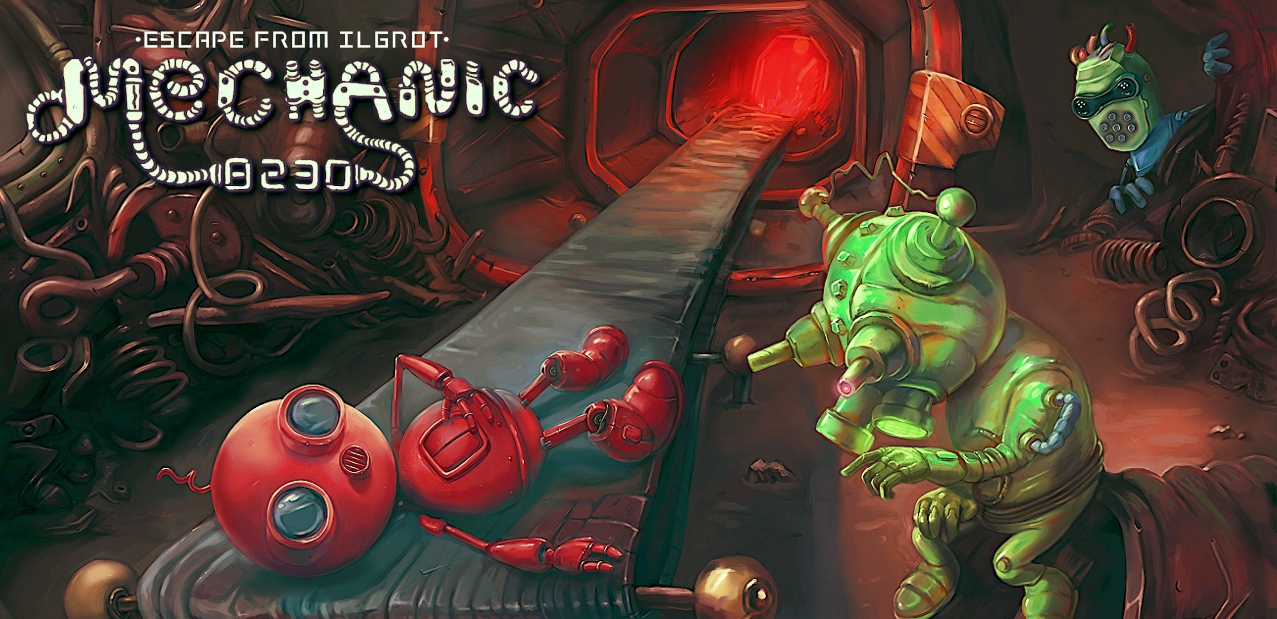 Mechanic 8230: Escape from Ilgrot
[03/07/2017] Mechanic 8230 — Pre-Alpha v0.0.3
---
The another update of the demo Mechanic 8230 is released! We will be
very glad to your feedback and appreciate if you will record video of
your first passage of game. Or just report the error.)
[03/07/2017] Mechanic 8230 — Pre-Alpha v0.0.3
Updates:
- The second level (this level contains 3 rooms and 3 characters);
- Something was modified in menu and in first level ;
- Saving of levels and some objects;
- PDA with the possibility to insert the chips(open to P, the chips will also be on 1,2,3...);
- Scrolls;
- Remembrance;
- On and Off the background music ( does not save);
- The new system of starting the game from the script, with the blenderplayer into a separate folder;
- Improved storyline! Everything is much more interesting than than we planned!
Plans:
- The game settings;
- Development of a radiation-protective suit;
- At this stage there may be errors that will be corrected in the next update.
Files
Mechanic 8230 - Demo Pre-Alpha v0.3 (Linux32)
218 MB
Jul 04, 2017
Mechanic 8230 - Demo Pre-Alpha v0.3 (Linux64)
223 MB
Jul 04, 2017
Mechanic 8230 - Demo Pre-Alpha v0.3 (Win32)
192 MB
Jul 04, 2017
Mechanic 8230 - Demo Pre-Alpha v0.3 (Win64)
200 MB
Jul 04, 2017
Get Mechanic 8230: Escape from Ilgrot